Work with us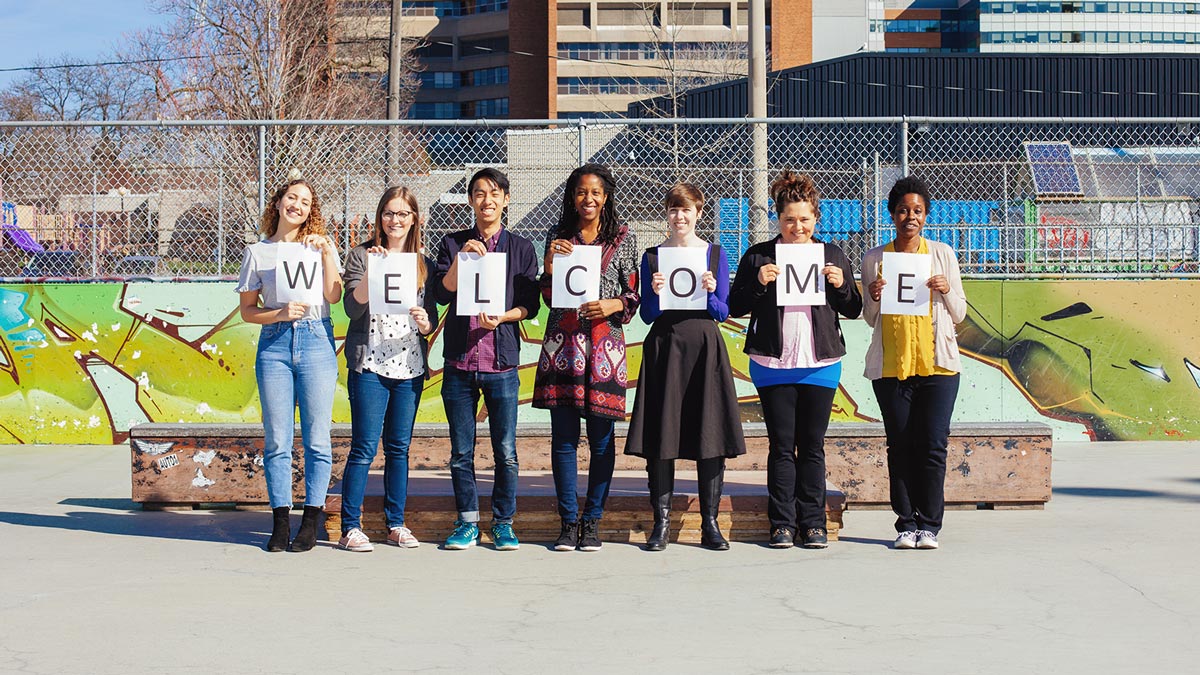 Why you want to work for us
Toronto Fringe is a vibrant, open-concept office environment. We are located in the trendy Queen West area, we are open to flexible working hours, and we are tons of fun to work for!
Who you are
You are interested in working here because you a "festival person." You get it. You get that it can be long hours but find the rush to the finish line rewarding and empowering. You're looking for mentorship opportunities and a chance to grow into a career in the arts. You love theatre, or want to learn more about it.
The Toronto Fringe is committed to employment equity and diversity. We welcome and encourage applications from people with disabilities. Accommodations are available on request for candidates taking part in all aspects of a selection process.
Job posting: Executive Director of Toronto Fringe
CALL FOR EXECUTIVE DIRECTOR APPLICATIONS
Deadline Extended to August 4, 2017, 5:00 pm.
We are searching for an exceptional individual who is ready to lead an established, expanding, and dynamic arts organization.  The successful candidate will be a leader in the arts community who is creative, energetic, organized, and self-motivated. This is a permanent full-time position.
ABOUT THE ORGANIZATION:
Now in its 29th year, the Toronto Fringe provides creative opportunities for artists and audiences by producing two important festivals – the Toronto Fringe Festival and the Next Stage Theatre Festival – and by running outreach activities that benefit youth, artists, and the theatre community at large.
Our flagship event, the Toronto Fringe Festival, presents 160 productions at 35 venues over 12 days in July. The event attracts over 100,000 patrons and we return over $450,000 to participating artists annually. The Toronto Fringe adheres to the guiding principles of the Canadian Association of Fringe Festivals.
PLANNING:
The Executive Director is responsible to the Board of Directors for the effective business, program, and community leadership of the Toronto Fringe. As Executive Director, you will create long-term financial and artistic plans for the organization, including but not limited to those focused on continued growth of audiences, forging deep community relationships with local and artistic partners, growing revenue streams, and working with public and private sector partners. The ED is responsible for the effective management of company resources and is intensively involved in all aspects of operations, including managing staff, and creating critical paths.
FINANCIAL:
The Executive Director creates, implements and tracks the annual budget. The ED oversees the yearly audit and maintains the overall financial health of the organization to ensure sustainability.
Working closely with the Development Manager, the Executive Director actively participates in all fundraising, grant writing, sponsorship accrual and other revenue generation activities. The Executive Director not only sets revenue targets but actively defines the approach and drive to secure those funds. In particular, the new Executive Director will have an opportunity to focus on increasing sponsorships and partnerships for the New Fringe Club at Scadding Court.
COMMUNITY RELATIONS
Given the prominence of the Toronto Fringe as the most significant arts organization that serves the independent arts community in Toronto, the Executive Director acts as an advocate for the Fringe community of artists in the broader discussion of arts and culture in Canada. This includes increasing the profile of the organization internationally, and maintaining strong relationships between the Toronto Fringe and all three levels of government, other funding agencies and partners, as well as other Fringe festivals, artists, arts service organizations and theatre companies.
WORKING WITH THE BOARD OF DIRECTORS
The Executive Director will work with the Board President and the Board of Directors to ensure the Board functions effectively. This includes consulting on policy and liaising with committees. Regular reports on all aspects of the organization are to be prepared for the Board. The Executive Director works closely with the Board to create long term objectives and plans for the organization.
Skill Requirements:
• Strong leadership skills, with vision and a demonstrated ability to engage people in that vision.
• Strong management skills, with a participative and ethical approach, and a firm belief in inclusivity.
• A complex understanding of the arts ecology and its various communities, supported by a passion for serving diverse constituents equitably and inclusively.
• A minimum of 3 years experience in increasingly responsible management positions and a demonstrated ability in large scale event management, fundraising, marketing, public relations and strategic leadership.
• Advanced administrative and management skills, including team building and problem-solving skills.
• Proven fundraising and grant writing experience with an understanding of the current arts funding climate.
• Knowledge of the Fringe Festival movement and philosophy of the Fringe.
• Financial planning and budgeting experience.
• Negotiation, facilitation and community development skills.
• Excellent verbal and written communication and presentation skills.
• Demonstrated ability to work in a fast paced, high pressure environment.
• Strong computer skills.
Nominations and/or applications should be submitted in confidence to employment@fringetoronto.com by 5pm on August 4, 2017. Please send a cover letter and resume to as an attached PDF file. We thank all applicants for their interest but only those selected for an interview will be contacted. 
The anticipated start date is Fall 2017.
The Toronto Fringe is committed to employment equity and diversity. We welcome and encourage applications from people with disabilities. Accommodations are available on request for candidates taking part in all aspects of the selection process.