Locations Outside Downtown Toronto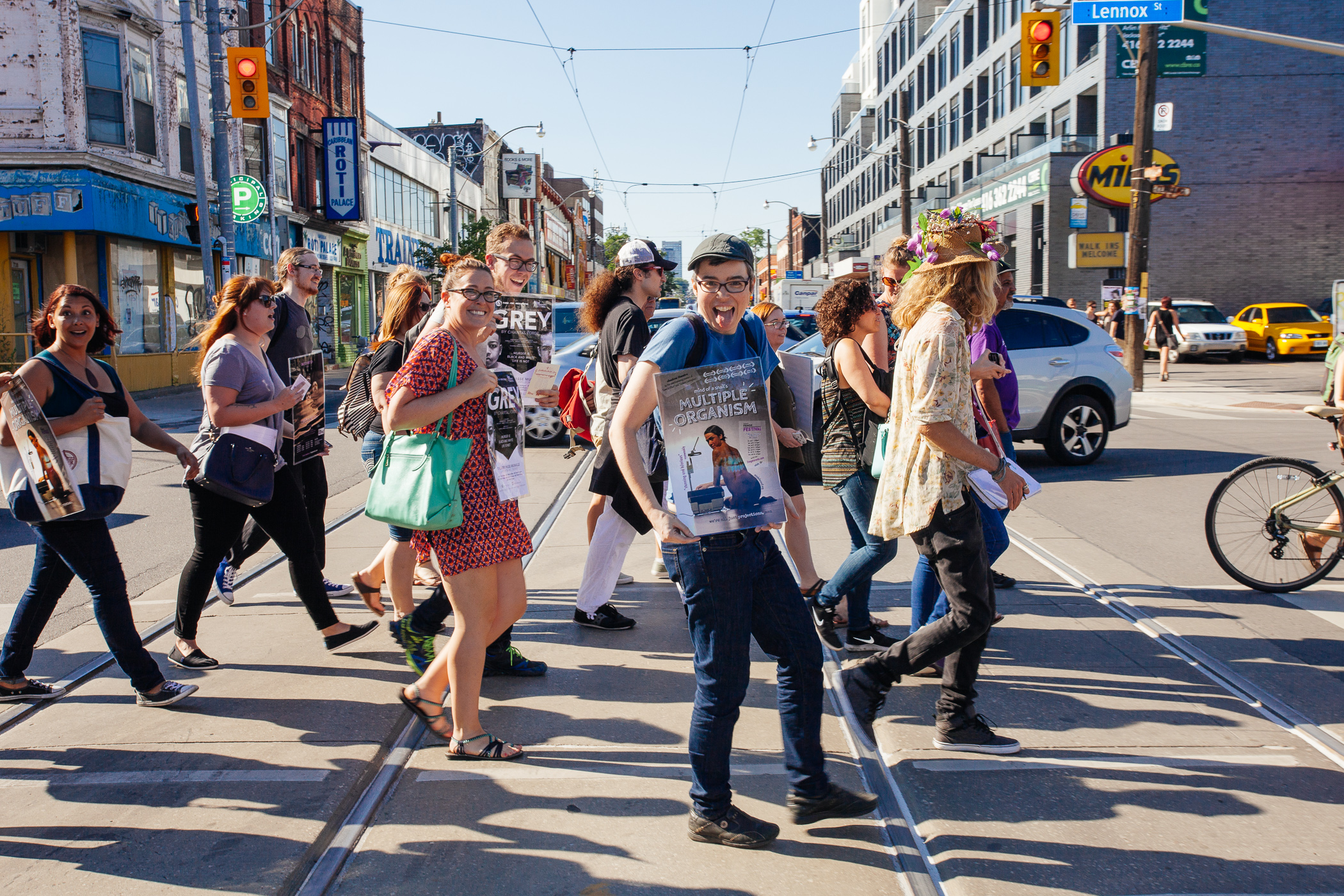 This year (for the first time ever!) we have Fringe Program Guides available in various locations outside of downtown Toronto. Please call ahead before you plan your visit, as the guides are very popular and disappear quickly.
View a digital copy of the 2019 Program Guide here.
Here is a complete list of all locations:
Cedar Ridge Creative Centre
225 Confederation Dr, Scarborough, ON M1G 1B2
The Burrows Hall Community Centre
1081 Progress Ave, Scarborough, ON M1B 5Z6
Malvern Recreation Centre
30 Sewells Rd, Scarborough, ON M1B 3G5
Tall Pines Community Centre
64 Rylander Blvd, Scarborough, ON M1B 4X3
Don Montgomery Community Recreation Centre
2467 Eglinton Ave E, Scarborough, ON M1K 2R1
York Region Community Centre
115 Black Creek Dr, Toronto, ON M6A 0A9
West Scarborough Neighbourhood Centre
313 Pharmacy Ave, Scarborough, ON M1L 3E7
Milton Public Library - Beaty Branch
945 Fourth Line, Milton, ON L9T 6P8
Hawthorne Café
10220 Derry Rd Unit 104, Milton, ON L9T 7J3
Mama Milas Café
9113 Derry Rd W, Milton, ON L9T 7Y9
The Flower Mill
141 Main St E, Milton, ON L9T 1N7
Bistro On Mail
164 Main Street E, Milton, ON L9T 1N6
Hunter Medical
200 Mill St, Milton, ON L9T 1S2
Milton centre for womens health
311 Commercial St, Milton, ON L9T 3Z9
Station Gallery
1450 Henry St, Whitby, ON L1N 0A8
The food and Art Café
105 Dundas St W, Whitby, ON L1N 2M1
Whitby Courthouse Theatre
416 Centre St S, Whitby, ON L1N 4W2
Lynde House Museum
900 Brock St S, Whitby, ON L1N 4L6
Burlington Public Library - Central
2331 New St, Burlington, ON L7R 1J4
Lakeshore Coffee house
2007 Lakeshore Rd, Burlington, ON L7R 1A1
Art Gallery Of Burlington
1333 Lakeshore Rd, Burlington, ON L7S 1A9
Oakville Public Library - Central Branch
120 Navy St, Oakville, ON L6J 2Z4
Albion Pool and Health Club
1485 Albion Rd, Etobicoke, ON M9V 1B2
Islington Community Centre
44 Cordova Ave, Etobicoke, ON M9A 2H5
Ken Cox Community Centre
28 Colonel Samuel Smith Park Dr, Etobicoke, ON M8V 4B7
North Kipling community Centre
2 Rowntree Rd, Etobicoke, ON M9V 5C7
Lakeshore arts
2422 Lake Shore Blvd W, Etobicoke, ON M8V 1C4
Neilson Park Creative Centre
56 Neilson Dr, Etobicoke, ON M9C 1V7
Humberwood Community Centre
850 Humberwood Blvd, Etobicoke, ON M9W 7A6
Living arts Centre
4141 Living Arts Dr, Mississauga, ON L5B 4B8
Pickering Rec Centre
1867 Valley Farm Rd, Pickering, ON L1V 6K7
Herongate Barn Dinner Theatre
2885 Altona Rd, Locust Hill, ON L0H 1J0