About Scadding Court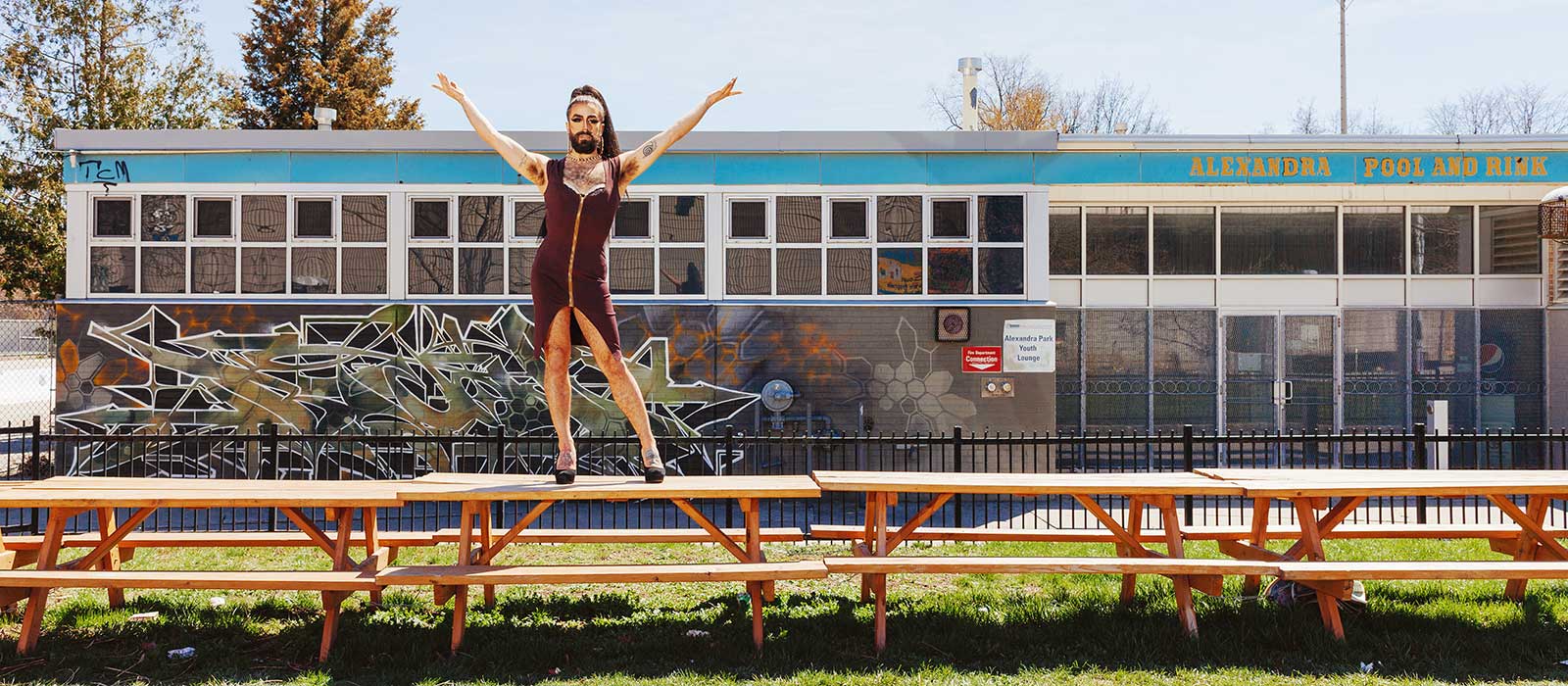 In July 2017, Scadding Court was completely transformed to an urban playground!
This year the Fringe Club migrated south on Bathurst to the Scadding Court Community Centre (707 Dundas Street West), which is located on the south-east corner of Bathurst and Dundas. 
Scadding Court Community Centre's Executive Director, Kevin Lee, is thrilled to welcome the Fringe to the SCCC Community:
The partnership brings the arts closer to the community and the community closer to the arts.
The new location is in the heart of Fringe Festival country and the Scadding Court Community Centre is an easy stop off point in between all major Fringe venues along the Bathurst corridor.
The Fringe Club move takes us from the Annex area, which has been our home for 28 years, to the Trinity-Spadina neighbourhood and into Councillor Joe Cressy's ward:
Fringe is creative, vibrant, and grassroots theatre at its very best. Fringe was made for downtown.
Want to learn more about Scadding Court?
Scadding Court Community Centre has so much great programming, including Newcomer Programs, a community kitchen, and more! Find out more here.