How to Fringe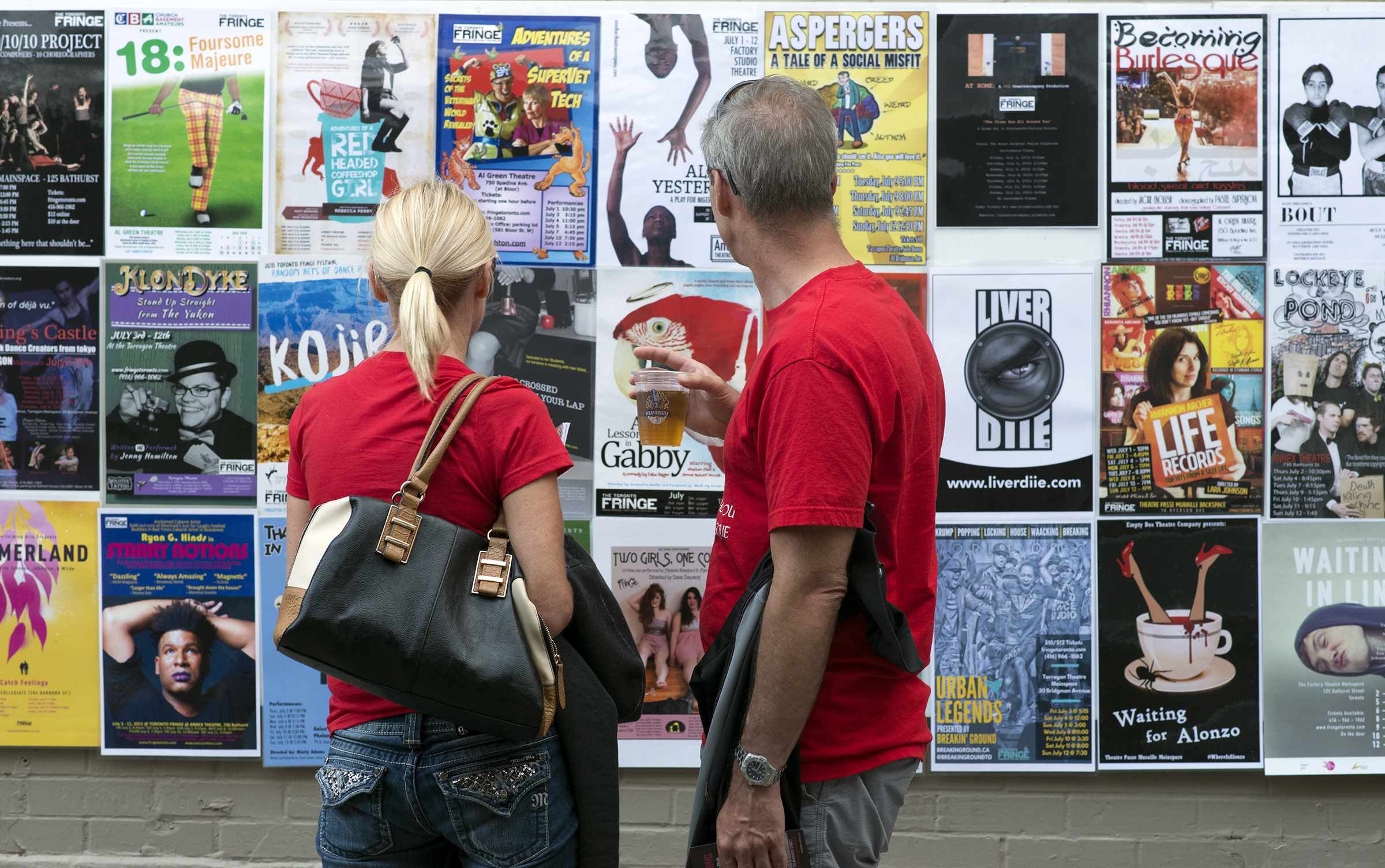 Since 1989, "Fringers" (a proud tribe of arts lovers) have been inventing new and creative ways to Fringe in Toronto. Some take a week off work and see 5 shows a day. Some devote a weekend to KidsFest with their families. Others lie in wait to see what the hidden gems will be. Regardless of your Fringe style, welcome to the festival!
My advice? Talk to people – you'll get great advice by just striking up a conversation with your fellow Fringers

Fringe veteran, Derrick Chua
How to Fringe Like a Pro
SOCIALIZE

Come to the BRAND NEW Fringe Club at Scadding Court Community Centre. The Fringe Club is where artists, audience members, staff and volunteers come to meet, share information and have fun.

CONNECT

Stay up to date with all the latest information on festival events and happenings by connecting with us on social media.

Check out our website: www.fringetoronto.com
Catch us on Facebook: facebook.com/torontofringe
Follow our Twitter: @Toronto_Fringe #FringeTO
Check out our Instagram: toronto_fringe
NEW: Add us to Snapchat: torontofringe

TAKE A CHANCE

All shows in the Fringe are chosen by lottery, so part of the fun is taking a chance and being adventurous. Some veteran Fringers see up to 50 shows each year!

BE A CHAMPION

Support the over 1,200 artists in this festival by purchasing a ticket and then telling everyone you know. Support the community partners that make this grassroots festival possible by frequenting their business.

GO GREEN

Leave the car at home! Most of our venues are close together in the downtown core. We recommend walking or biking from venue to venue. Our Official Transportation Partner is Bike Share Toronto, which is offering 12 days of biking for only $15.
3 Important Reminders
THE FRINGE DOES NOT ISSUE REFUNDS
Because we return 100% of the net ticket sales to the artists.
ALL SHOWS START ON TIME
Set your clock to Eastern Daylight Time.
LATECOMERS ARE NOT ADMITTED
Even if you have a ticket already, so please arrive 15 minutes early.