The People Who Made this Festival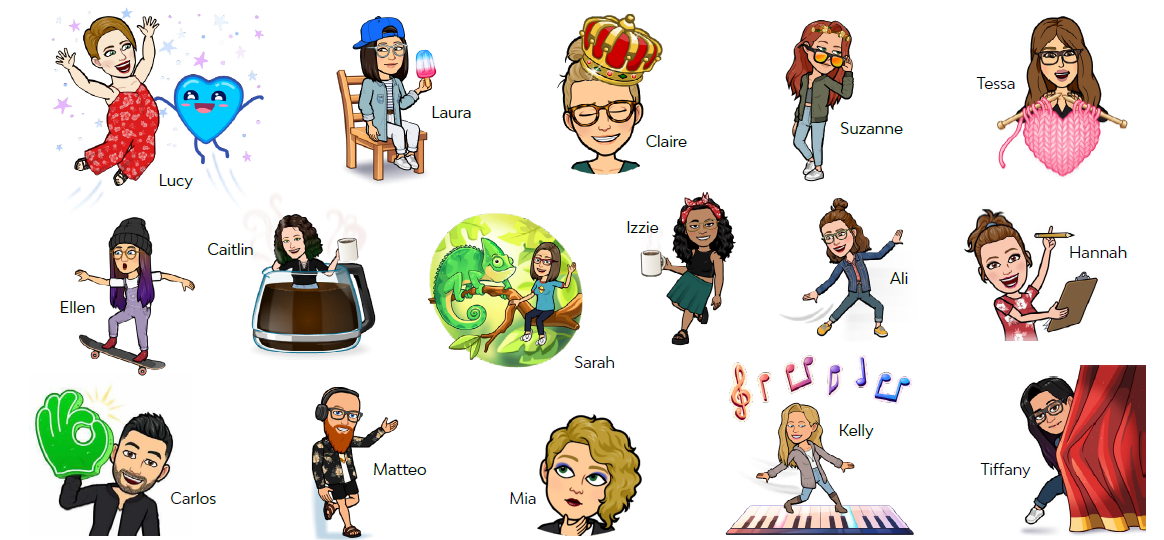 We are so grateful to the team that helped us make this festival possible.
staff
Executive Director
Lucy Eveleigh
Managing Director
Laura Paduch
Communications Manager
Claire Wynveen
Projects & Operations Manager
Tessa Cernik
Accessibility Manager
Susan Wolf (On Leave)
Festival Management Intern*
Suzanne Wilkie
TD Outreach Coordinator
Isabela Solis-Lozano
*With Support from the Metcalf Foundation.
TD Emerging Digital Festival Producer
Tiffany Ledesma

Publicity Assistant
Mia Hammond
On-Demand Digital Technical Co-Facilitators
The Fénix Project and Matteo DeSimone, Night Owl Studio
Primetime Digital Technical Coordinator
Caitlin Farley
Digital KidsFest Club Coordinator
Kelly Winger
Patron Services Coordinator
Hannah MacMillan
Volunteer Coordinator
Sarah Brooks
Future Makers Intern
Ellen Reade
Finance Coordinator
Scratch Anderson
TENT Program Director
Ali Joy Richardson
Patron Service Staff
Marissa Orjalo
Lucy McPhee
Festival Publicist
Damien Nelson
Web Developer
Tom Dearden
Eventotron Developer
Chris Perkin
Cover Illustrator
Paul Dotey
Program Guide & Graphic Design
Trajectory Brands Inc.
---
BOARD OF DIRECTORS
Chair
Jason Murray
Vice Chair
Nancy Konopinsky
Treasurer
Garth Sheriff
Secretary
Boyd Neil
Directors
Nicole Biros-Bolton
Cindy Gouveia
Sage Paul
Barry Peters
Steven Smits
Douglas Steiner
Kate Supleve
---
ARTIST ADVISORY COMMITTEE
Ophira Calof
Joan Jamieson
Rob Kempson
Amy Lee
Ashley Perez
Miquelon Rodriguez
---
FESTIVAL VOLUNTEERS
Andy Wang
Ann Rosenfield
Anne Flemming
Ashley Promislow
Aurora Zboch
Charlene Zacks
Christine Ilott
Darlene MacNevin
Diane Reid
Dimple Dhawan
Elissa Timothy
Evelyn Barber
Faith Jenner
FP Malin
Jim Arnold
Julie King
Kristen Lavine
Krystal Twiss
Leslie Forge
Minchien Lu
Mollify Moyo
Rose Dorgan
Sue Guinard
Tassja Graf
Todd Davies
Yoky Yuk Wa Sham
---
STUDENT VOLUNTEERS, X University
Adam CR
Anna Xia
Ariane Nopra
Bailey Demerchant
Caroline Maniatacos
Chi An Nguyen
Chloe Hsu
Christene Ahn
Deniz Haciyusufoglu
Drake Sanderson
Ella Greig
Garrett Allardyce
Grace Sun
Hadara Greenbaum
Jed Kevin Perada
Jenny Balite
Joshua Oliveros
Julianna Romanyk
Julie Mongeluzi
Kirsten Rowe
Lexine Malekai
Logan Giles
Lynn Elkhoury
Madeleine (Lenny) McGowan
Man Yung Ho (Kelly)
Matthew Feldman
Maya Nadler
Megan Todd
Melony Manikavasagar
Monaym Rashad
Olivia Majcher
Penelope Wilker
Rameen Azmi
Ryan Allardyce
Sarah Arnott
Serina Knight
Shae Hayestyrell
Sophie Hafner
Vasuki Vimaladasan
Xavier Oshinowo
Yihua (Betty) Wang